Have you ever noticed that the blog goes a bit silent in the winter? If you've been keeping up with me on Instagram, you can see that I've been busy however! I finally have some time to chat about the  (mostly) fun markets I got to attend. Here's my winter recap!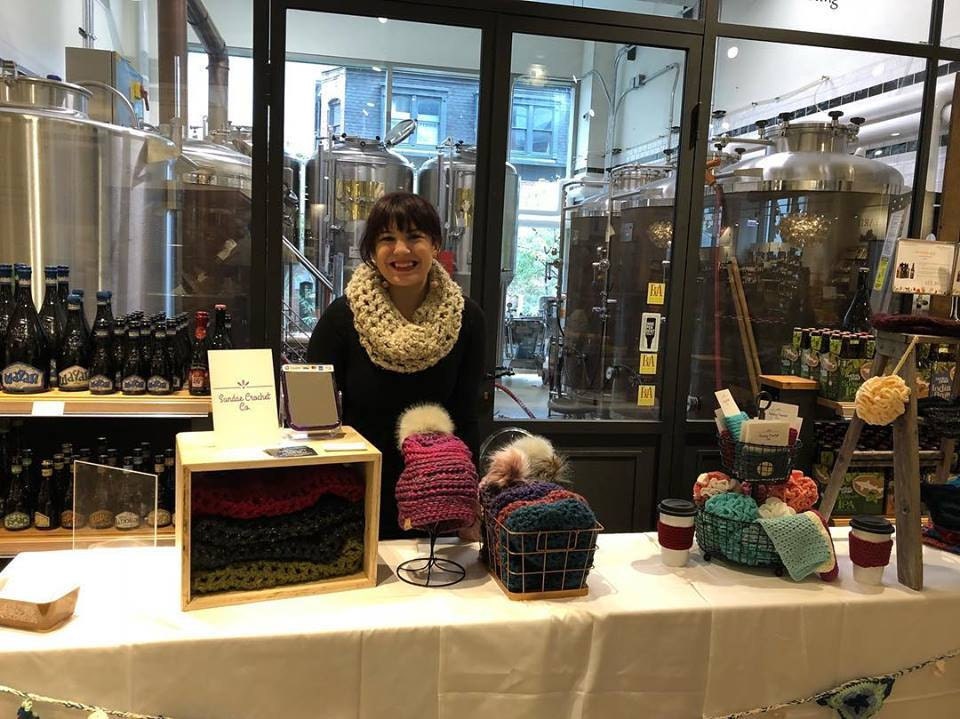 Eataly Mercatino - October 
I absolutley love this market. It was my first market of the season and I got to debut some new items, such as the winter pom hat, made extra snuggly warm. Not to mention, I was able to meet some great people from all over the country, since eataly is so centrally located!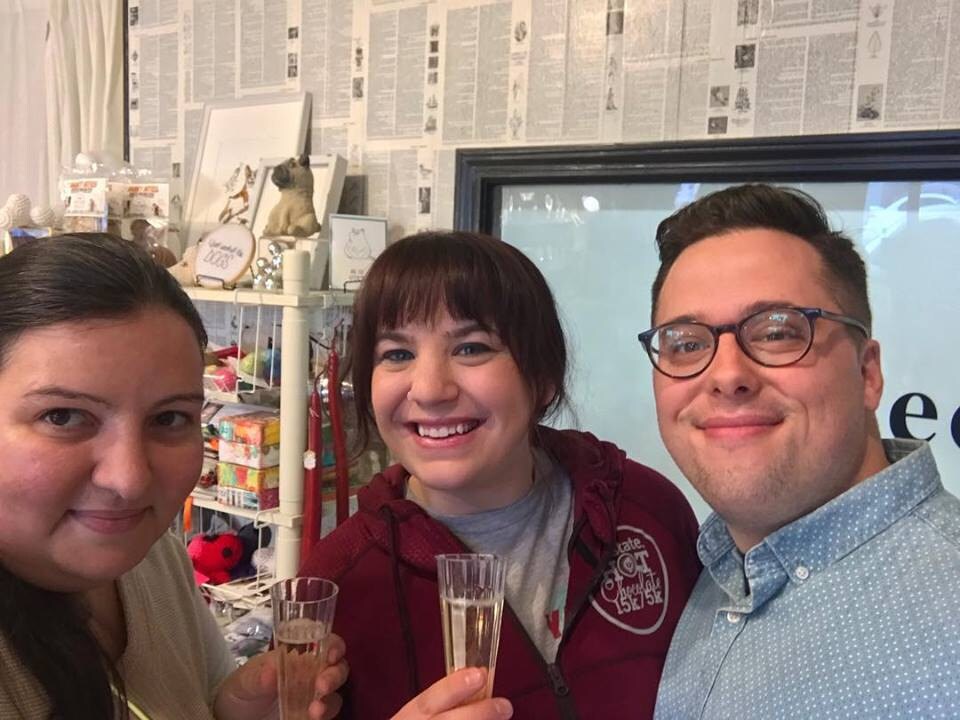 Collectiv 1 Year Anniversary 
While it wasn't a market, I was SO happy to celebrate Collectiv's one-year shop anniversary! Its such a great part of the portage park community, and I am blessed to be in the shop with other great artists. If you haven't been by yet, be sure to stop in, as they are open throughout the year. Cheers to another great year, Collectiv!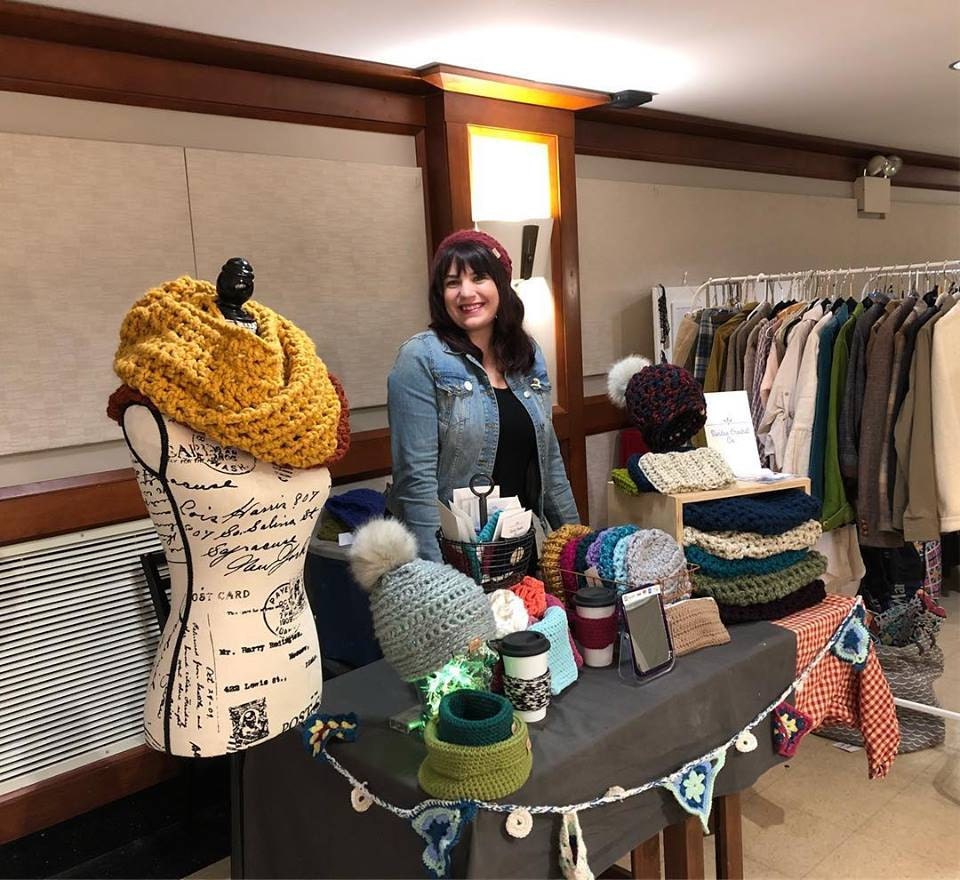 Randolph Street Market - October
This was a brand new market for me, but a whole lot of fun, especially since two of my favorite  vendors, Adorn and ScrubMe were selling along with me! My pom hats flew off my booth, as well as my neutral colored scarves. This was a two day market, so I'll likely not be back again (going back to work Monday is made infinately harder!) However, I enjoyed  doing sometihng new. Shoutout to my dad who showed up on day two!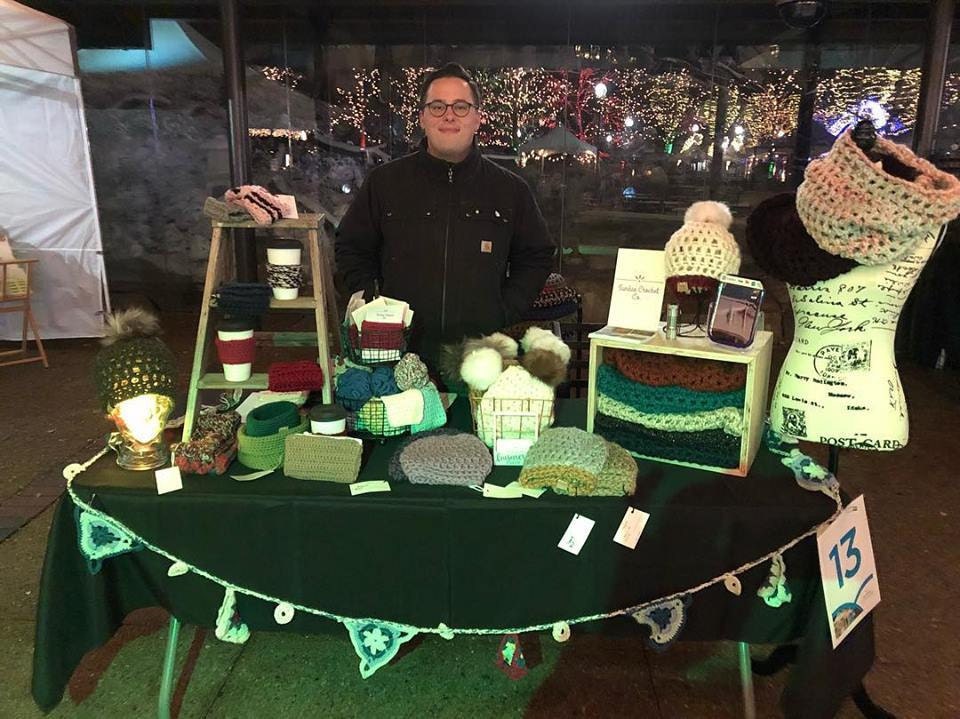 Lincoln Park Zoo Holiday  Market - November
Yes, everyone in the world *thinks* their husband is the best, but mine actually is! The day after one of the largest snowstorms of the year, in the absolute freezing cold, Keith stood out there with me to help sell hats, scarves and more. We treated ourselves to taco bell on the way home :)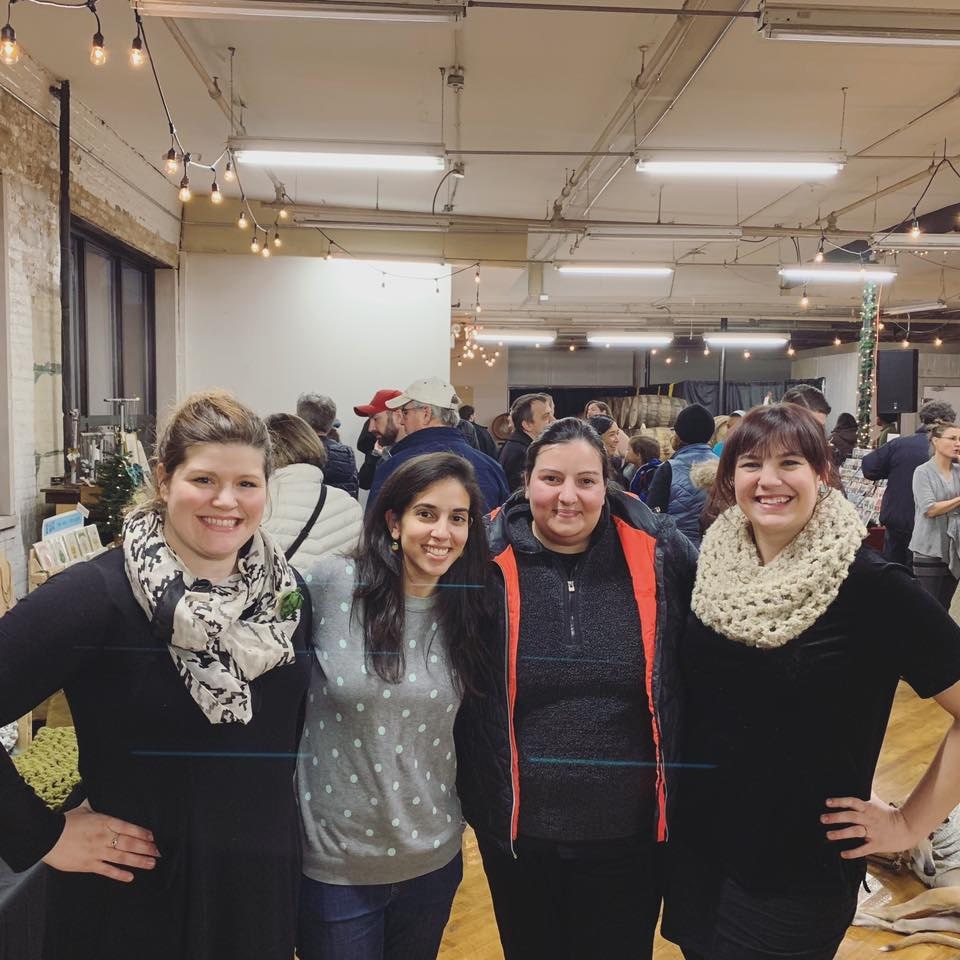 Dovetail Brewery Market - December
Hands down, my favorite market of the year. Not only was it busy and I got to meet a ton of new  people, but I got to sell along side some of my favorite makers, such as Worth1000Beers, Neighborhood Goodz , Adorn   and Tubby's Taste (not pictured.) We had THE MOST FUN! 
Cheers to the last market of the season!
What's In Store For 2019
While it's still early in the year, many of my fans and followers know that I've started grad school this year  at Northern Illinois University. While this is VERY exciting, and a life-long goal of mine, this  means I'll have to step back from taking orders. However, you will see me at a few markets this fall and winter, as well as always  in stock at Collectiv, so stay tuned!