Well, summer is almost over. If you can believe it, I'm busy making stock for Fall & Winter markets already!
I wanted to give you a bit of behind the scenes look today at Sundae Crochet Co. There's a lot you may not know about my small crochet business and I want to get to know you better! After all, when you shop small, you're buying from a real person that puts passion and love into everything they do! Here are 5 things you may not know about Sundae Crochet Co.
Yes! I'm a real person! Connect with me on Instagram to see what I'm up to more reguarly.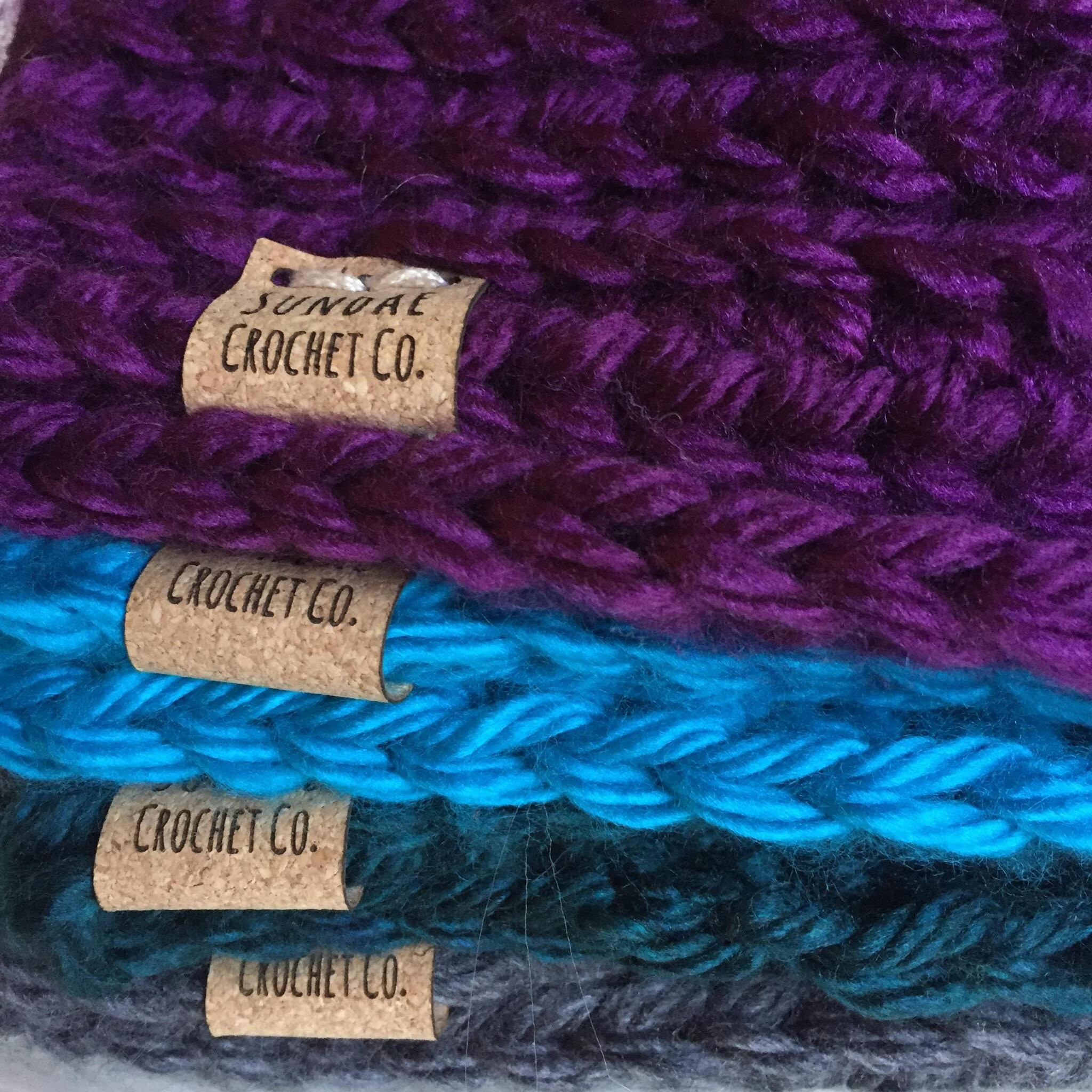 1. Markets Are My Jam
If you've worked with me before on a Sundae Crochet Co order, you know that while I'll take custom color requests, I don't take custom orders. Part of that reason is that I LOVE participating in local maker markets. I believe you need to experience the yarn; feel the texture,see the color, discover the intracte stiches, to really fall in love with the product. 
2. Find Sundae Crochet Co At Local Shops
As you may have learned, I won't be taking orders this season. Instead, I'll be focusing on markets and keeping local shops well stocked. For those in the Portage Park area, check out Collectiv on Irving Park Rd. I absolutely love this shop and you can find an assortment of Sundae Crochet Co. items there. Additionally, Sundae and I tend to stop by often! 
If you're in Lincoln Square, you can find Sundae Crochet Co. at Sacred Art Chicago. I love this little shop and this fun neighborhood. Be sure to stop by and check it out!
3. Color Inspires Me
Yes, every season has hot trends. But, I prefer to use colors that inspire me most! Brught gem tones and varagated yarns is what you'll likely find at my table. I cant help but be inspired by all the possiblities of color.
I began a project this year documenting my travels by purchasing a skein of yarn from a local yarn shop in that area. I try to match the color pallete to what represents the city best, but sometimes, I just cant help but find a color I love. It will be a beautiful blanket someday!
4. Sundae The Dog
Well, this might be a fact you already know, but Sundae Crochet Co. is named after Sundae the dog! She's a rescue pup from Wright Way Rescue at only 10 weeks old. y husband and I we're not prepared to bring a dog home that day, but with the help of my brother and his wife, we were able to get her settled at home.
The truth is however, she rescued us. Sundae is FULL of personality. If you've ever met her, you know that she is a diva queen but can also gives kisses and snuggles generously!
5. Lunchbreak Crochet
For those who don't know, crocheting is NOT my full-time job. I work in marketing. One of my favorite activities got started this last year with my co-worker, Worth1000Beers. Some fridays, we'll get together and craft during our lunchbreak. It's fun to work together and then craft together!