My husband Keith and I just got back from a wild adventure. We had a trip planned to the Pacific Northwest for about a year. Our plans included a stop in Vancouver, Seattle and Portland, all within 10 days. We had our days packed full of fun sightseeing and beautiful hikes. But, what's any vacation without a stop to a local yarn shop.
If you read my previous post about YarnCon, you know that shopping small is a huge core value of mine. I was excited to stop by a few shops along the way and pick up a little reminder of my trip from each place. Here are a few thoughts on each shop and what I found there.
If you want to see more of my travels, follow me on instagram!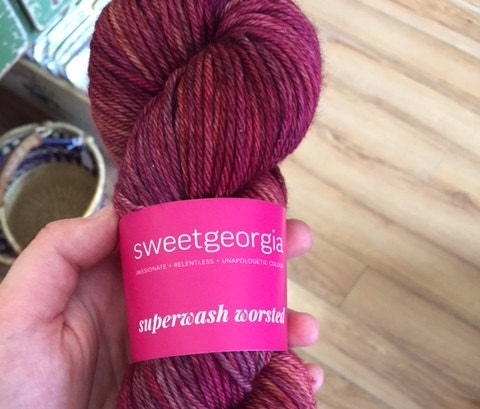 Vancouver
My first stop was to in Vancouver. A super cute local yarn shop in a great area. We spent the afternoon in Queen Elizabeth Park taking in the amazing views on a perfect day, then walked over to the shop. This was probably my favorite visit of them all. The staff was so kind and very excited to learn that I was visiting from out of town. They recommended and helped me pick out the perfect color of this . Without hesitation, they insisted on winding it for me, so we could all be in awe of the beautiful colors. If you're ever in Vancouver, I highly recommend a visit to this shop!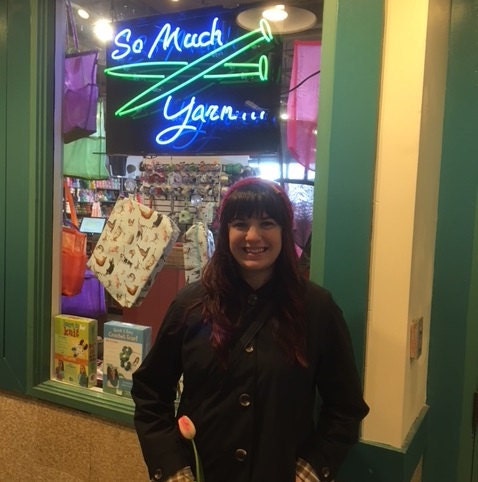 Seattle
My next stop was to So Much Yarn, located in Seattle, Wash. After a morning of exploring Pikes Place Market,  I stopped by this local yarn shop. The store's name certainly holds true, there really is so much yarn here! Not all was local or small business made, but I came across a Baah yarn skein that the shop employee informed me was specially dyed just for them! The colors are just brilliant and I knew I had to take it home to play with it!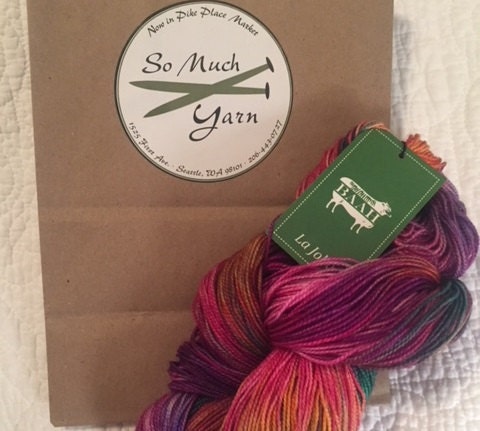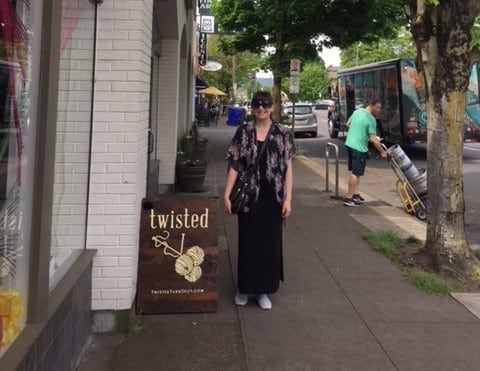 Portland
Of course, I'm aware that Portland has an amazing local yarn scene. So I had a long list of places I wanted to see. But, since my sweet husband had already been to two other yarn shops with me, I graciously chose one, and I think I chose correctly! Twisted is a wonderful yarn shop in Portland where the staff was happy to help! When I asked more about what local yarn they carried, they eagerly showed me the many rows they had featuring makers from the area.  I was so excited to find PDX Carpet yarn from Knitted Wit. This is probably my favorite find on the trip. I started working with it right away! Love, love, love!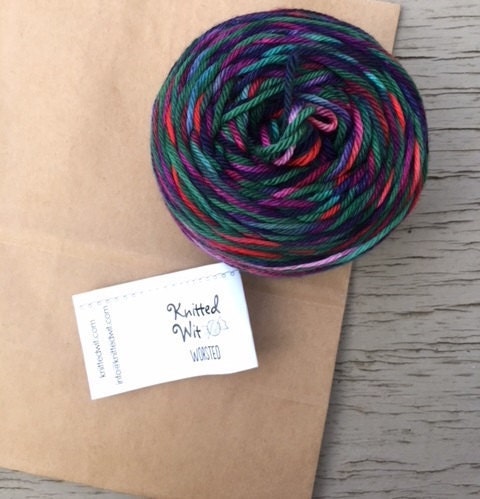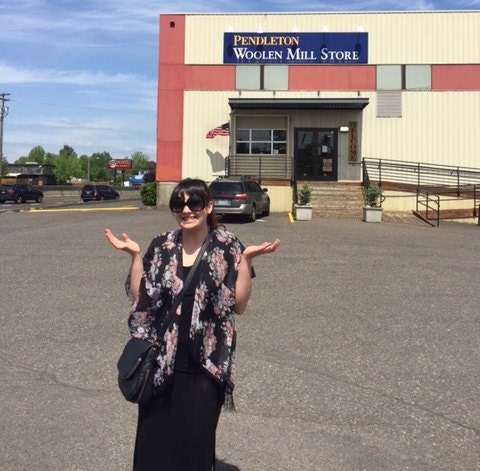 Honorable Mention: Pendleton Woolen Mill
Okay, so not exactly a local yarn shop, I know. My husband is working up a new project and wanted to stop by for some fabric, plus we're both big pendleton  fans. As he was looking around, I said out loud, "Good thing they don't sell yarn here!" Nearly seconds later, we turn the corner to see their small yarn stash for sale. Oops, I bought one.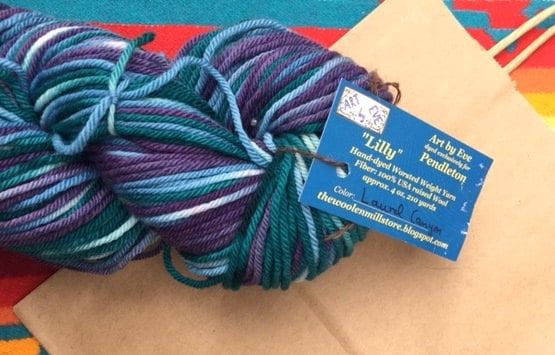 What I'm Making
This is my first time travelling and visiting local yarn shops. Of course, I'm big fans of the ones in the Chicago area (Knit1, Nina, and more!) but these are special souvenirs that I'll certainly hold on to forever. My plan is to continue this habit, stopping by a local yarn shop wherever I go and grabbing a beautiful worsted weight yarn (if possible) to turn into granny squares. My goal is to have one very large blanket, that will likely never be finished...because there's always new local yarn shops to check out!
Is there a local yarn shop I should check out when I'm visiting your area? Let me know in the comments below!