Sundae Crochet Co. Note: I am so excited to bring you this new series featuring female makers who are doing great things. I'm even more excited to kick it off by  featuring one of my best friends and fellow maker: Jewelry By SB. Sarah is based in New Orleans and is full of all the girl power. She's also the one that inspired me to start selling my crochet makes, that's now grown into Sundae Crochet Co. I'm also the proud owner of many Jewelry By SB earrings, that you can find me wearing frequently at markets! Here is Sarah's story on the blog today.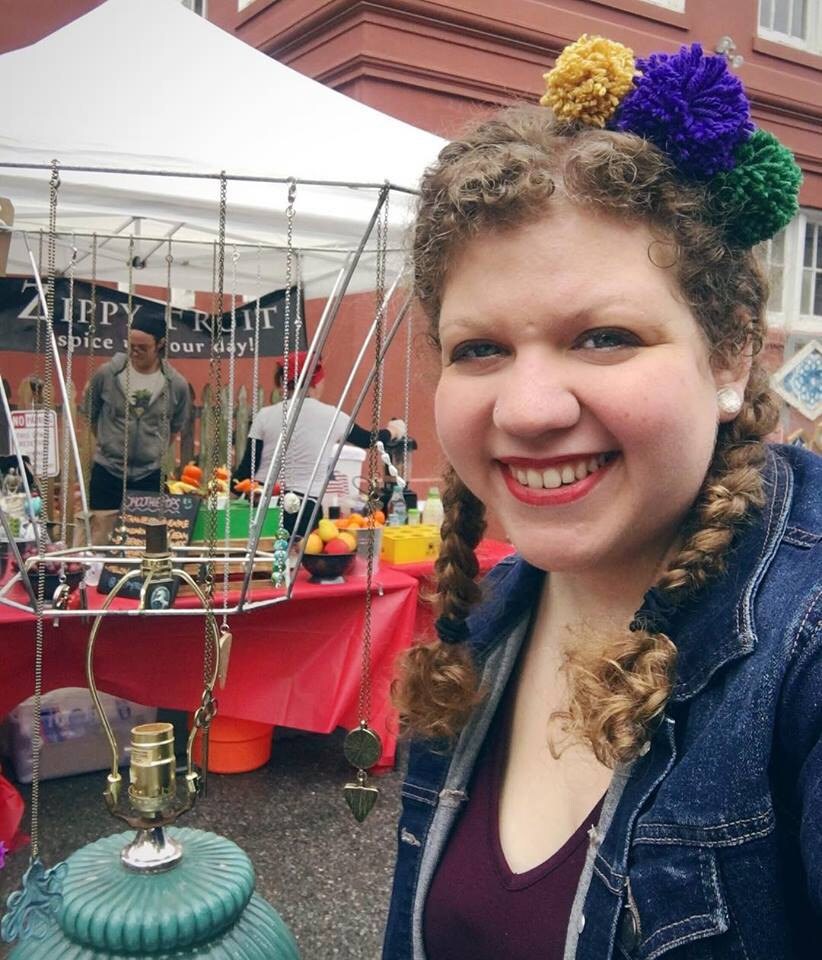 My name is Sarah, and I'm the woman behind Jewelry by SB, my tiny jewelry business that I basically stumbled into about 10 years ago.
It started with a mistake – a shard of pottery from a piece that shattered in the kiln. It was a muggy New Orleans afternoon, and my friends and I had wandered into one of our favorite artist's shop in the French Quarter. We'd befriended her the previous summer, the summer after Hurricane Katrina had devastated the city. It was an especially interesting time to be in our city, and it seemed like everyone who came back made a concerted effort to connect since we'd all decided we just couldn't live anywhere else. Our potter friend was explaining to us how something had gone wrong in the firing process, and she ended up with this beautiful, broken piece. She was lamenting the mistake, but all I could think was what an incredible pendant it would make. I'd never made anything wearable before (unless you count hacking off the bottom of some frayed jeans to make capris when I was in high school), but I was determined.
 This was before the days of smart phones and the quick help of Google, so I struggled through the project, using fishing line, tweezers, and some terribly tied knots to get the job done. In the end, I had a beautiful, albeit a little sloppy, necklace made of things that weren't meant to be worn.   
And then I guess I became a jewelry designer.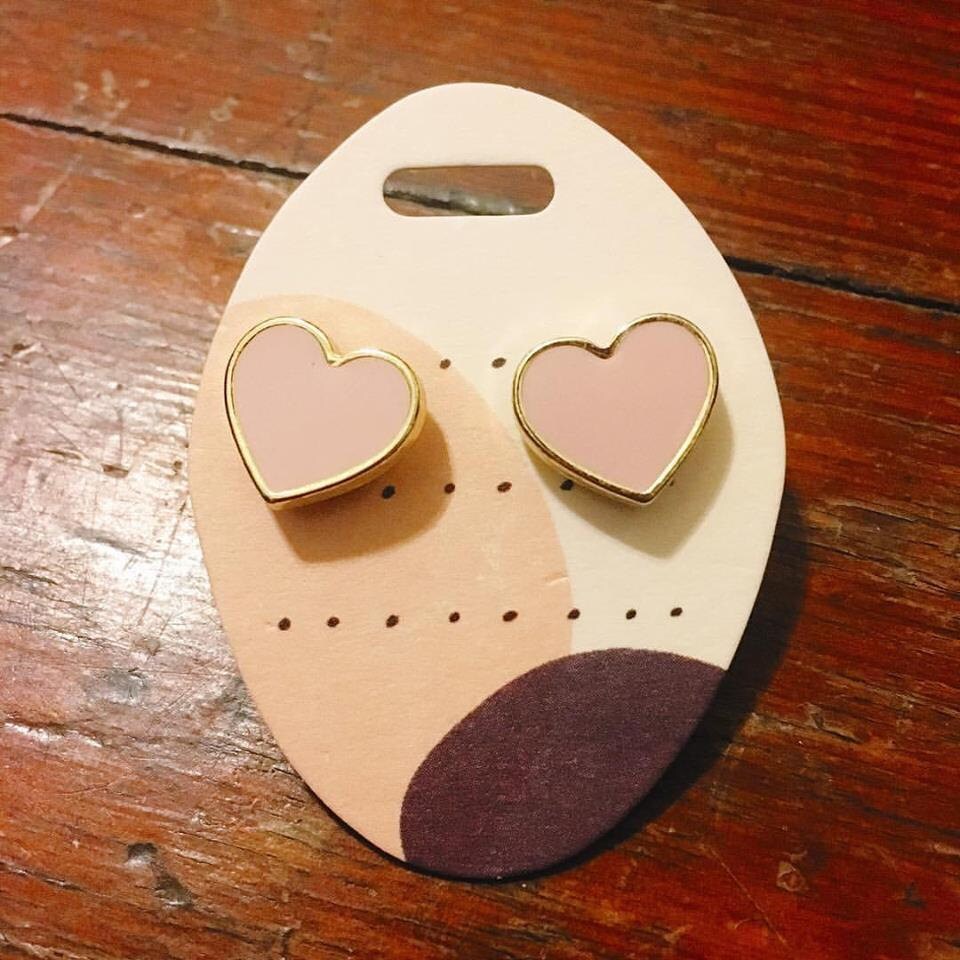 I had just started graduate school, and I was desperate to do something with my hands to distract from the mountains of papers I was writing. I needed an outlet, and I found it in making jewelry first for myself, then for a few friends, and then for the public. My goal with Jewelry by SB quickly became creating accessible accessories that are quirky and fun and just a little bit different. I like to tell people that I curate more than I make, putting together pieces from objects never meant to be worn as jewelry. Buttons, patches, toys, push pins, vintage fabrics, broken pottery – they've all made their way into my pieces over the years. While a good bit of my work is fairly traditional, working with metal, pearls, and stone, the real thrill for me comes from looking at something unconventional and saying, "I could make jewelry out of that!"   
It makes sense that a woman from New Orleans, a city that was never supposed to work in the crazy swampland where it was built, would find the most inspiration and excitement from the prospect of making jewelry from items that also aren't "supposed to" work. And living and creating in a place like New Orleans also means the city itself works its way into my art. It's a tiny metropolis that explodes with color and an energy that's undeniable. Everywhere you go in this city, someone is creating something – painting the side of an abandoned structure, stirring up something delicious with a complex combination of spices and flavors, playing a lone trumpet on a street corner – you can't be in New Orleans without being surrounded by makers.   
When I'm not piecing together new jewelry, I work in social media and marketing for both the private and nonprofit worlds, and I'm also chasing after my one-year-old, who's also infinitely inspiring and exhausting. 
My work is available at a few local markets here in New Orleans, but I also sell on Etsy. You can also follow along and get a behind-the-scenes look at my work and life on Instagram and Facebook.