As Hilary Duff once sang in her hit movie The Lizzy McGuire Movie: "Hey now, hey now, this is what dreams are made of.
These lifechanging lyrics are exactly how I felt about YarnCon 2018. Held at Plumber's Hall in Chicago, Ill., there were more vendors than I can count! All with plenty of yarn candy to see and touch. Here's my recap of this great event.
Sundae Crochet Co always uses quality yarn! For your next hand crocheted project, check out my shop and order now!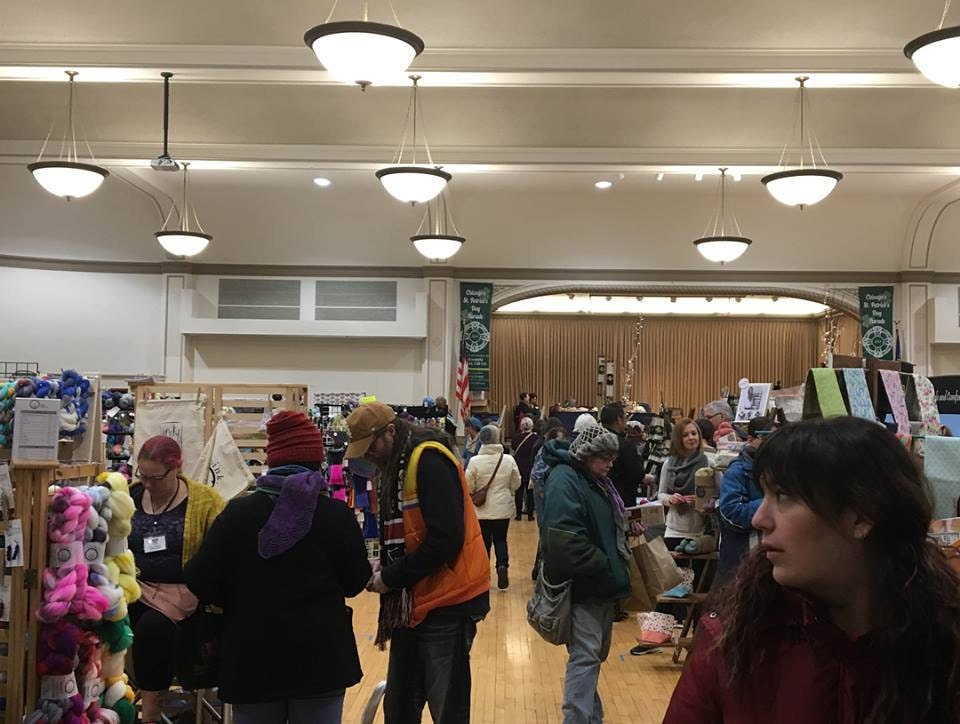 Woah.
This was my . I had heard about it through social media and knew this was where I had to spend my Sunday. It's a great event that's made even better by a free admission! However, you won't want to leave without your YarnCon swag in hand (I got a new T-shirt!)
It was packed full of yarn enthusiasts and vendors. I was overwhelmed by the beauty and colorful styles surrounding me. And yes, vendors ENCOURAGE you to touch! They are excited and happy to share their yarn. I loved seeing some of the spinning demonstrations outside.
YarnCon does give you the option to take a few classes. Unfortunately, I ran out of time this year but I certainly plan on attending at least one, if not two, classes next year!
Also, I need to give a quick shoutout to , for tagging along with me and being my photographer while I was too busy looking and touching. He really is the best guy!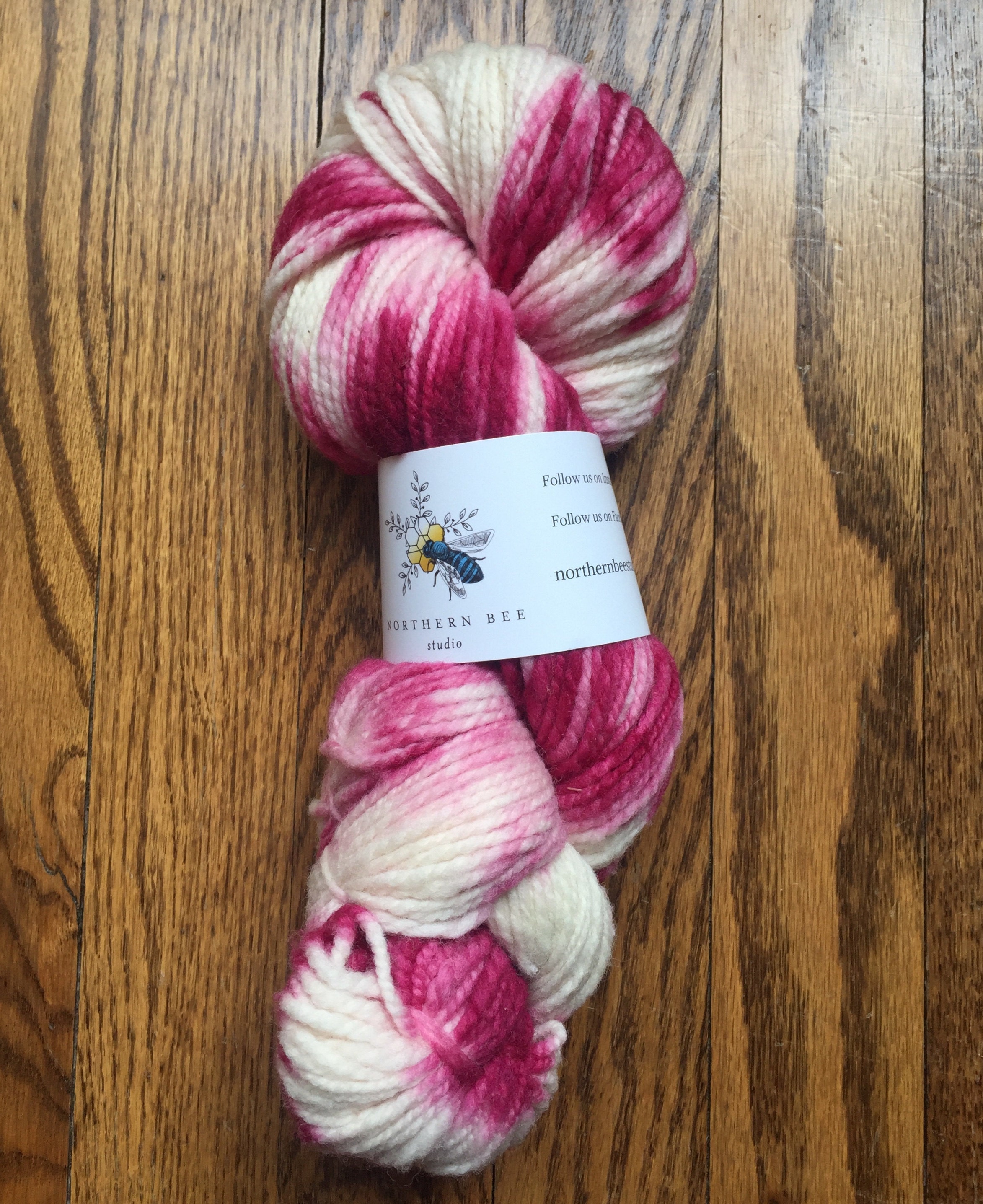 Yarn Varieties
If you crochet, knit or just love fiber arts, this is the place you want to be. From merino wool yarn to apaca fibers, you could find exactly what you're looking for and even meet the maker who is spinning and dying the yarn themselves. YarnCon prides themselves on being an indie fiber fair, so there's much more of a personal feel to the yarn when you've met the maker rather than running into your nearest craft store. 
I came home with a beautiful hank of yarn from . My hope is to turn it into a hat, but this one will be just for myself. Because makers, how often are we truly making what we love for ourselves anymore?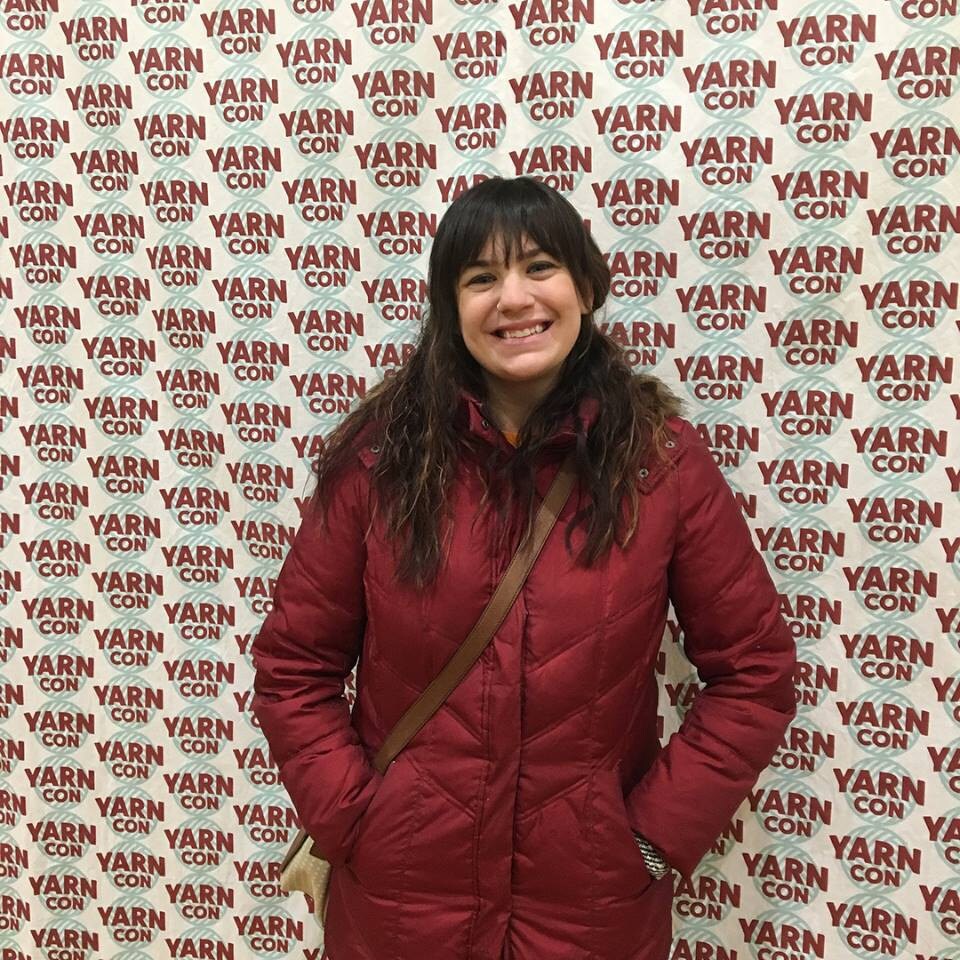 Shop Local
YarnCon is a great reminder for all, not just enthusiasts like myself, that shopping local is important. Each piece, each fiber, has a story. That's not something you can simply find at a big box store. With every , I can likely tell you the inspiration behind that specific color or the exact show I was binging on Netflix as I made it. There's hours of hard work that goes into each product and each spin of the yarn. When you shop local, you have an original product unlike anyone else in the world. 
When you shop local, you're supporting a real human being who lives in your community, driven by their passion. And what's better than supporting your neighbors?
While YarnCon happens once a year, you should be aware of where you can help support local makers. For fiber art enthusiasts, check out or for a great selection of yarns.
For those looking for final products, you can find Sundae Crochet Co. goodies and much more at , in Portage Park and , in Lincoln Square.
Will you attend YarnCon with me next year? Let me know in the comments below!